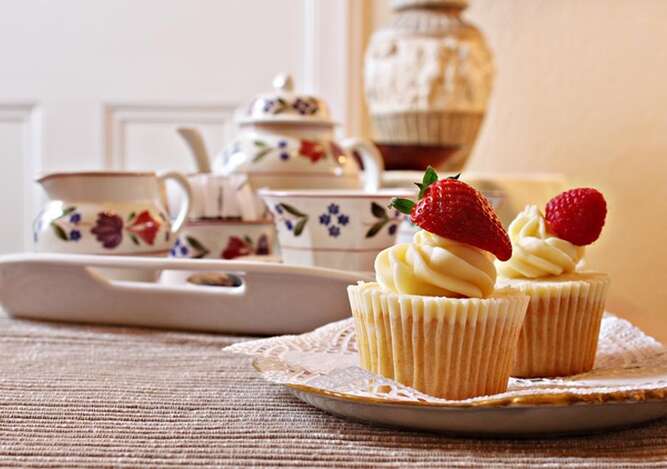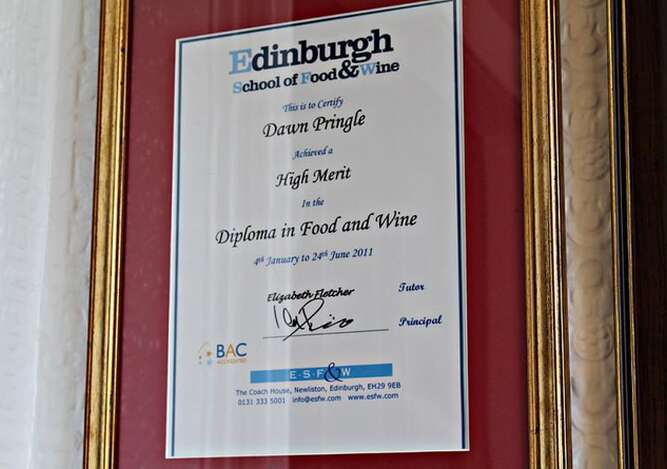 Breakfast
Enlighten the Senses and Feed the Soul with our luxury Scottish 'Continental' Breakfast Buffet ...
At Arden House we are passionate about Scottish produce and invite you to sample a delicious 'Continental' style breakfast buffet with a truly Scottish twist. Something a little bit different, a menu which embraces the very best of Scotland's abundant larder. We believe in using healthy and sustainable ingredients and we take great pride in sourcing the highest quality seasonal ingredients which not only benefit health but also reduce food miles and unnecessary packaging. Home baking is also a passion here at Arden House and we enjoy treating our guests to daily home baked goodies.
Take time to relax at your own table and enjoy the most important meal of the day in our spacious dining room with its log burning stove for cooler mornings and patio doors opening into the garden for those warmer summer days. We are happy to cater for special dietary requirements - please let us know at time of booking and we will do our upmost to tailor your breakfast.
Luxury 'Continental' Style Breakfast @ Arden House
(sample menu)
Please help yourself to ...
Natural Fruit Juice
Breakfast Cereals and homemade Granola
A selection of Fruit and Natural Yogurts
Arden House seasonal Fruit Compote
Breakfast Cranachan
Fresh Fruit Salad
The Bakery Basket of freshly baked breads and other home baked items such as scones, muffins or banana bread
Local and homemade Jams, Marmalade and Honey
The Scottish and Continental Charcuterie and Cheese Board with Arden House Fruit Chutney
Wafer thin slices of Scottish Smoked Salmon served with Cucumber and Lemon wedges
The Pancake Platter - Arden House Pancakes served with a choice of toppings such as crispy bacon, Scottish Berries, Banana, Chocolate Chips and Maple Syrup ....
***
From the Kitchen ...
A warming bowl of Scottish Porridge
Softly boiled Eggs
Toasted Bread, lightly toasted Bagels or Warm Croissants
Artisan Coffee roasted in Scotland and a selection of Hand Crafted Teas
***
Enjoy a Taste of Scotland at Arden House
We take pride in knowing the provenance of the extensive range of Scottish produce on our breakfast menu and use only the very best of ingredients - all of which are, wherever reasonably possible, sourced locally. The bacon, charcuterie and cheeses are supplied by farm shops in the local area. Our smoked salmon is responsibly farmed in Scotland. We use Scottish vine tomatoes and locally grown fruit when in season. In the garden we grow our own rhubarb, herbs and apples. Eggs are free-range and supplied by the girls at Johns Chicken Ranch in nearby Keltie Bridge. The oatmeal is produce of Scotland. Our scones, pancakes and cakes are lovingly made in the Arden House kitchen and the bread items are purchased from local bakeries and farm shops. The preserves, honey and oatcakes are all produced in Scotland and often made in the kitchen at Arden House. Our teas and coffees are Fairtrade and purchased from Scottish suppliers.
Businesses that achieve the Taste our Best award are committed to serving quality Scottish produce, prepared with care and delivered with passion. Arden House is very proud to hold this award.